Preparation is Key When Buying a Home
Posted by Paula Henry on Sunday, December 23, 2007 at 11:08 PM
By Paula Henry / December 23, 2007
5 Comments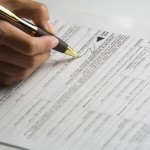 When you're serious about buying a home and getting the best deal you can, there are few simple steps can ensure you are prepared, before you sign.
Step #1 – Don't get pre-qualified! A pre-qualification letter merely means you have spoken to the lender or a loan officer and based on what you tell them, they say you are qualified. They may have run a credit report, but they haven't actually verified your funds, employment or taken into consideration any problems which may show up.
I recommend my clients get pre-approved. A pre-approval means everything has been verified, your funds have been in the bank long enough, there's no judgments against you which shouldn't be there. I have seen this happen more than once. A pre-approval can take up to a few weeks and essentially means you are approved for the loan, subject to the appraisal. Having pre-approval strengthens your negotiating position.
Step #2 – Sell First, Then Buy – When you buy a home before you sell your existing home, you literally put yourself at a disadvantage on both sides. Once you sign a contract to purchase based on the sell of your current home, you have lost negotiating power. You will usually pay more for the home you plan to buy and generally lose money on the home you are selling.
Step #3 – Make a list and check it twice. Make a list of things you must have in your home and items you absolutely don't want. This makes narrowing down the choices easier. Once you and your agent have a list of homes to see, have your checklist ready. The checklist helps analyze each home on the basis of what you want in a home and not be persuaded by the current owners decorating taste or the fact they have a beautiful deck with a spa. If there's not enough of the must haves to go with the spa, you may want to keep on looking.
Step #4 – Do your due diligence. Along the lines of making a list, you will also want to take into consideration your lifestyle. Do you have children? Are schools important? How close do you want to be to shopping, parks, the golf course? What's a comfortable commute to work? Check out neighborhoods, drive around at different times of day and on weekends. Can you hear trains or planes? Is there a lot of traffic? Call the police for crime statistics. Once you have found the perfect home in the perfect area, you should be just as disciplined in narrowing down a fair market value offer. Your real estate agent can assist you in a big way here. They know the comparable sales and can find information about those sales which impact the true sales price. They know how to adjust for amenities, square footage, seller concessions, etc.
Step #5 – Don't use multiple agents. I know this sounds a bit self serving. Having one agent who works diligently for you gives you the opportunity to find the best deals on the market. Many new homes come on the market and are sold almost immediately for one reason. Someone had an agent who was watching out for them and what they want. By the time you find it driving through a neighborhood or perusing the internet, the home is gone. Find an agent who you are mutually committed to, who knows what you want and you will increase your odds of finding the perfect home for you.