Ready, Set, Race!
Posted by Paula Henry on Wednesday, August 29, 2007 at 1:35 PM
By Paula Henry / August 29, 2007
2 Comments
Just mention the word Indianapolis and it conjures images of auto racing. We now have to add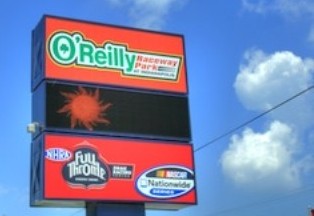 Brownsburg Indiana to the list of major racing cities.
In the April 2007 issue of National DRAGSTER The Indianapolis suberb of Brownsburg was dubbed the New Drag Racing Capital of the World .
David Powers Motorsports, one of the National Hotrod Associations leading top-fuel drag racing teams, has announced it will relocate it s Houston based headquarters to Brownsburg. The race team will invest more than 3 million dollars to locate a 30,000 square foot facility in Brownsburg, housing their headquarters, garage and a testing facility and create 42 jobs.
Many racing teams have already made the move to Brownsburg: Kenny Bernstein Racing recently brought his top-fuel dragster and funny car teams here. J.J. Yeley Racing, Pedregon Brothers Racing, 360 Brakes, Schumacher Racing, Vance and Hines Motorsports, Indy Performance Composites, Beck Motorsports, Morgan Lucas Racing, Larry Dixon, Gotham City Racing (Mike Ashley) and Snake Racing have all recently made the move to Brownsburg s Nitro Alley. Kasey Kahne Racing and Tony Stewart Racing have also selected Brownsburg as their home for their USAC outlaw teams. (excerpt from Inside Indiana Business)
This is perfect timing as we we head into this weekends NHRA Nationals at Indianapolis O Reilly Raceway Park. Rod Fuller of David Powers Motorsports leads the Top Fuel points standing heading into this weekend. What better way to continue the image of Indianapolis as the motorsports capital of the world.
Get out to IRP this weekend, enjoy the races and extend a warm welcome to the newest members of our community.