Real Estate Terms : Escrow Account
Posted by Paula Henry on Friday, October 9, 2009 at 10:36 PM
By Paula Henry / October 9, 2009
6 Comments
An escrow account is a designated savings account into which funds get deposited for a specific purpose.
With respect to real estate and home loans, escrow accounts are used to pay real estate tax bills and homeowners insurance payments.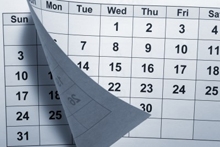 Escrow accounts are managed and disbursed by lenders.
When a homeowner 'escrows' his mortgage, along with his scheduled monthly mortgage payment, he must also send an additional payment to the lender equal to 1/12 of the home's annual real estate tax bill plus 1/12 of the annual homeowners insurance bill.
By sending a pro rata portion of the tax and insurance bill each month, the homeowner's escrow account will always, in theory, have enough funds to make payments in full as tax bills and insurance premiums come due.
In Indianapolis, taxes are currently behind and the amount you have escrowed may not cover the amount of the certified taxes when they are posted.