Relocation, Making a Door-to-door Move
Posted by Paula Henry on Monday, May 30, 2011 at 11:44 PM
By Paula Henry / May 30, 2011
2 Comments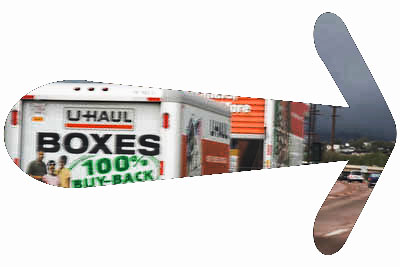 This weeks special guest REALTOR® is Kristal Kraft, a relocation expert in Denver, Colorado. Kristal offers some excellent information for making your relocation move as stress free as possible.
Indianapolis to Denver or Denver to Indianapolis;
It is easier than ever to pick up stakes and move from one city to another without skipping a beat.
Today we are equipped with the Internet and can view homes anywhere in the world while sipping java in our pj's! Reviewing floorplans online, researching school districts and viewing the actual neighborhood with the help of Google Earth has become the norm! Of course nothing replaces the reality of physically being in the home, seeing the surrounding area while breathing the air.
Thankfully, most people don't have to rely purchasing a home site, unseen. They take a few days to finish out their online research and visit their tops picks. All this is done (wisely too) with the help of a local REALTOR® who can add to the knowledge, experience and local insight. Making a door-to-door move is possible with proper planning!
The home buyer needs to plan ahead and begin the research by enlisting the aid of a local professional. As a Denver relocation specialist, I work with people long before their feet hits our Mile High ground, to determine the best potential areas for them. My REALTOR® friend Paula Henry, in Indianapolis tells me, she does very much the same thing. Weeks, months and sometimes a year in advance we begin the legwork for the relocation. Moving in today's world is not just about the house, it's about finding the lifestyle that fits the client.
Paula and I both find our clients are very much interested and concerned about their commutes. By knowing their work locations we can offer suggests of various neighborhoods that will fit within the drive-time desires. This is where the client begins to focus, reviewing and choosing homes that appeal to them. Years ago this process was very different, but today with online photos home buyers can preview hundreds of homes without ever disturbing a seller! This process is very appealing and certainly cuts down the home selection time.
Buying a home before selling yours
The most difficult part of the door-to-door move process is the timing of selling an existing home. If the client is required to start work prior to their current home selling, it is not unusual to see the family separate while the transferring partner goes to the new destination while the remaining one stays home. Obviously this is an expensive situation, sometimes the new job helps pay for such an arrangement, but unless the client is a high-level executive these packages aren't common. Many people have found and most brokers will suggest pricing the current home aggressively from the start. By doing so, the home will sell quicker, providing the opportunity to make the move sooner while saving the family's finances in the long run!
Temporary Housing
According to Paula short term housing is next to impossible to find. Just like Denver where the vacancy rate is well under 5%, landlords do not rent to short term tenants. They want a minimum of 1-year lease. Options left for short-term housing are "extended stay" hotel/motels. They are small and can serve a client's basic needs for awhile, but they are expensive! It is not unusual to pay $700 a week for a room with a kitchenette. Of course breakfast might be included in that price, but I bet after a couple few weeks it will feel more like punishment than pleasure!
Timing Your House Hunting Trip
Assuming you have the option to plan your timing here's the best way to do it.
It takes approximately 6-weeks to process a loan.
One should ALWAYS begin the loan process before beginning the house-hunting trip.
Loans should be processed in the area where the house is. If you are moving across State lines, national banks can handle the financing, but it is advised to use a loan officer at the destination.
Allow at least 3-days to find a home. Yes, that is possible, 4-days is better. If you are uncomfortable take longer. Typically once you start you need to continue pressing forward. In our metro Denver real estate market if you find a good home one day it may be sold when you finally decide a few days later.
If at all possible leave small children at home. No I don't dislike kids, I simply suggest this because when it's time to focus on finding a home, it's hard to focus on small kids too. If they must come, try to extend your stay so the kids can have time to do fun things too. Happy kids = happy parents!
Bring the checkbook, you will need an earnest deposit and to pay for a home inspection.
KEY POINT: If your current home is on the market, wait to plan your trip AFTER your home has a contract on it and the inspections are finished. If you plan ahead you can SCHEDULE your closing date far enough in advance to go to the new location, find a home and co-ordinate the closing with your current residence.
All this might sound overwhelming, but it really isn't as bad as it seems. Making a door-to-door move takes planning and doing your homework, but in the end it will save additional hours of stress and having to move more than once. The key is to work with an empathic professional who can guide you through the process and help make your move a positive experience.
Kristal Kraft is a Denver Realtor and blogger who has been helping nice people relocate in, out-of and around Colorado for over 27-years. She is a technology instructor, world traveler and photographer.
Her work can be found on Denver Photo Blog and Kristal Kraft.