Simple Repairs to Sell Your Home Faster
Posted by Paula Henry on Wednesday, September 14, 2011 at 1:04 AM
By Paula Henry / September 14, 2011
24 Comments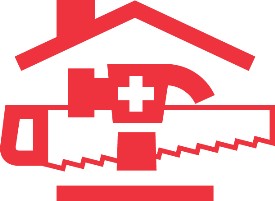 Selling a home can be tricky, particularly during a time when the market is saturated with low-cost homes. As such, it is essential to take a few steps in order to increase your chances of getting your home sold quickly and at a reasonable price.
By making these five simple repairs, you can go a long way toward getting your home sold - irrespective of whether your offering Indianapolis or Montgomery County real estate.
Repair #1: Repair the Floor If your home has hardwood floors, you should seriously consider removing your carpeting and getting the floors refinished. If your sub-floor is plywood, on the other hand, transforming it into a hardwood floor will be far too costly. Rather, replace the carpeting with a neutral carpet color, such as light tan. If you have any ceramic floor tiles that are chipped or cracked, these should be replaced before putting the home on the market.
Repair #2: Apply Fresh Paint Applying a fresh layer of paint to your walls and ceilings can go a long way toward giving your home the facelift it needs. Before painting, be sure to repair any cracks or other damage. Also, itís best to choose a neutral color, such as light tan, when prepping a home for the market. If your walls are wallpapered, remove it and paint the walls instead. The same is true of wood paneling. While composite paneling can be pained, dated paneling should be removed.
Repair #3: Update the Kitchen The kitchen is one of the most important rooms in a home when it comes to making a sale. While completely replacing cabinets can be costly, resurfacing them by attaching a thin veneer to the surface and replacing doors and hardware will give your kitchen the update it needs. Similarly, updating counters with simple laminates and installing a new faucet and sink will give your home a fresh, clean look that will be more appealing to buyers.
Repair #4: Update the Bathroom Research has shown that homeowners who invest in bathroom renovations typically get back more than 100% of their investment. Simple things such as installing a new floor and upgrading fixtures and lights will help you get your home sold far more quickly.
Repair #5: Fixing the Exterior Having a roof in need of repair is a huge turnoff to many buyers. Therefore, you will likely need to swallow the cost and get the job done if your roof is in need of repair. Other exterior fixes that should be addressed include resurfacing asphalt driveways, patching cracks in sidewalks, caulking windows and doors, fixing and painting fences and replacing doorknobs and locks.
About The Author - Kevin Koitz is a Washington DC native and Realtor and specializes in Bethesda homes for sale.