Staying Cool in Indy
Posted by Paula Henry on Tuesday, July 26, 2011 at 1:09 AM
By Paula Henry / July 26, 2011
Comment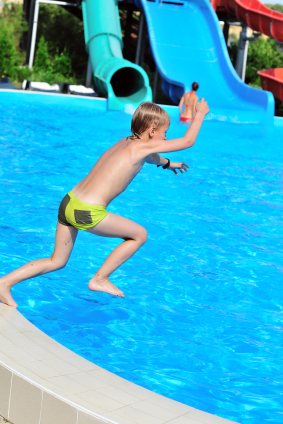 It's actually a bit cloudy as I write this, which is a welcomed break for sun heat humidity drenched Indianapolis. I can take hot, I survived 15 years in Phoenix Arizona, so in that respect, it's never really hot here in Indy. It's the humidity that makes a hot day unbearable and leaves all of us drenched or feeling like we need a shower any time we walk outdoors.
I could probably even handle the humidity if there had been some rain to cause it. But, there's no rain either. Just dry, humid, hot, dog days of summer! Humidity has a way of draining you. I drove into my community today and had to laugh, because the parking lot at the pool was full. No one even wanted to walk to the pool.
It's just that kind of weather. We stay inside our air conditioned homes or offices, walk to our air conditioned cars and head to the closest air conditioned building we can find. Or we drive our car to the swimming pool, where we can spend the afternoon staying cool.
We can complain about how hot it is and take shelter in A/C , but seriously, I'd rather have the choice. When there is 12 inches of snow or 4 inches of ice covering the streets, we have no choice but to stay inside. At least, in the summer, we can walk around the block without having to dress up (as in putting on layers of clothing). In the summer we don't risk our lives driving on ice slicked roads to get groceries.
I guess if I had my choice, I would choose a hot, humid day over the ice storm we had this past winter. Now that I've put it all into perspective in my own mind, how are you staying cool?