Summer: Indy Arts and Culture Guide
Posted by Paula Henry on Sunday, May 18, 2014 at 11:00 AM
By Paula Henry / May 18, 2014
Comment
Summer is one of our favorite times here at Home to Indy. Not only is it the ideal time to show off homes and landscaping, the city comes alive with culture! All throughout the summer months, there are music and theatre and art offerings to keep you busy. Our list is certainly not exhaustive; it's just a start to all that Indy has to offer!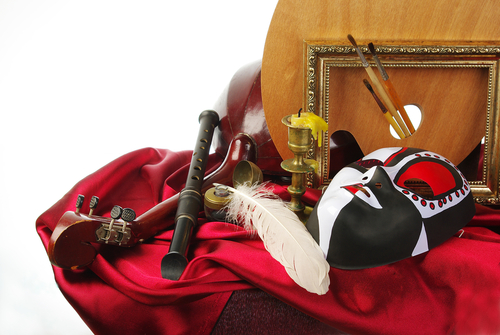 Art
Face to Face: The Neo-Impressionist Portrait 1886-1904
June 15-September 7
Cost: General admission is FREE.
How is a portrait more than just a likeness? Can a portrait reveal elements of character, identity, and personality? These are subjects addressed by Face to Face: The Neo-Impressionist Portrait, 1886-1904, a groundbreaking exhibition organized by the IMA.
Style, Elegance and Wit: The Artwork of James Spencer Russell
Now through October 12, 2014
Cost: $25/person
Celebrate the Style, Elegance and Wit of Indiana's own James Spencer Russell. The exhibition features drawings, paintings and wall constructions from his 50-year career as an artist.
Music
Marsh Symphony on the Prairie - June 20-August 31
Adult cost: $23 in advance, $28 at the gate
Sit back, relax and enjoy the beautiful sounds of Symphony on the Prairie! Listen to the stunning Indianapolis Symphony Orchestra as they play everything from The Beatles to The Beach Boys and everything in between! Bring a picnic along for a starlit dinner.
Klipsch Music Center - Ongoing
Cost: Ticket prices vary according to concert.
Head up I-69 to Noblesville and the Klipsch Music Center for a variety of concerts. Purchase seats or bring a blanket for the lawn and enjoy the tunes of Tim McGraw, The Backstreet Boys, or Dave Matthews Band... plus more! Regardless of who you see, it's always a rockin' time!
DCI World Championships - August 6-10
From modest beginnings more than three decades ago, Drum Corps International (DCI) has developed into a powerful, nonprofit, global youth activity with far-reaching artistic, educational and organizational influence. Drum Corps International provides entertainment to millions through live performances and nationally-televised events. Drum Corps International brings its World Championships to Lucas Oil Stadium each August. If you haven't experienced this show, you're missing out!
Theater
The Phoenix Theater - July 10-August 10
Miles and Ellie
Cost: $18-$28/ticket
Miles and Ellie are two unlikely teenagers in love when a youthful misunderstanding breaks them apart. Fast forward twenty years when road-weary divorcée Ellie comes home for what she expects to be a typical dysfunctional-family Thanksgiving. Not long into the shenanigans, however, Ellie learns that Miles is still in town and carrying a torch for her. Is it possible to get a second chance at your first love? This charming romantic comedy will make you wonder, "What if?"
Theatre on the Square - July 11-August 2
Superior Donuts
Cost: $20-25
A soulful play, full of humor and humanity, drawn with deep affection. Arthur owns a decrepit donut shop in the Uptown neighborhood of Chicago. Franco, a black teenager who is his only employee, wants to change the shop for the better.
Cost: $38.50-$58.50
A Mighty Fortress is Our Basement - July 5-24
A new show with familiar faces brings audiences back to the basement for A Mighty Fortress Is Our Basement, the latest offering in the hilarious and heartwarming Church Basement Ladies series. The year is 1960 and it means new high heels for confirmation, a food booth at the county fair and spontaneous driving lessons!
Rodgers and Hammerstein's Oklahoma - Starts August 21
Beef & Boards celebrates one of the most famous musical theatre teams of all time as it presents the spirited Oklahoma! This classic musical is the first collaboration of Rodgers & Hammerstein.
Regardless of the area you live in or around Indianapolis, be sure to take in some of the amazing art and culture this summer!