The End of the Road for Nehemiah
Posted by Paula Henry on Tuesday, October 2, 2007 at 5:14 AM
By Paula Henry / October 2, 2007
6 Comments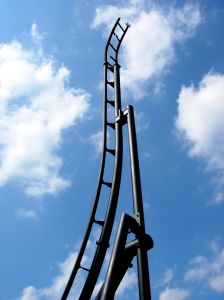 Many first time homebuyers throughout the years have used programs like AmeriDream and Nehemiah to assist in buying a home. With the tightening of lending practices throughout the country, it was just a matter of time before such programs would be unavailable.
The Nehemiah program and other DPA (down payment assistance) programs have been scrutinized throughout the years and now, they are about to become extinct. Most DPA s have until October 31, 2007 to close any loans they currently have in the works.
The end of the road for Nehemiah is March 30, 2008.
DPA programs allow the seller to participate in the buyer s downpayment. The standard 3% downpayment on an FHA program was gifted by the seller to Nehemiah, who in turn gifted it back to the buyer. Nehemiah, a privately funded company, then receives a fee for their services.
FHA allows gifts for the downpayment and Nehemiah provides such assistance.When utilizing a DPA the buyer is generally asking the seller to contribute 6% of the sales price in concessions. 3% for downpayment assistance and 3% in closing costs.
The argument is the price of the home is increased to account for the 6% contribution, therefore, loans are actually funded for more than the value of the home, increasing the liklihood of default.
I actually have a client who plans to use such a program. Now, they are hoping they can. I personally believe in the program when used as intended, with the seller actually providing the 6% and the value of the home is not inflated to cover the cost.
In Indianapolis, we have many homes sitting on the market, which are underpriced for the recent comps. These are perfect examples of homes which would qualify for the Nehemiah program without inflating the price beyond the comparable value of the neighborhood. On October 1, 2007, Nehemiah has filed a lawsuit seeking an injunction to block implementation of the rule.