The Realtor is The Seller........
Posted by Paula Henry on Wednesday, August 29, 2007 at 7:02 PM
By Paula Henry / August 29, 2007
3 Comments

We relocated to Indianapolis to be home where our family is and have maintained our home in Phoenix Arizona. We have now decided to put our home in Phoenix on the market. While I have been in Phoenix for the last 10 days, I have looked at a few of the homes on the market which are my competition. This has given me a good idea about what I need to do to get mine ready.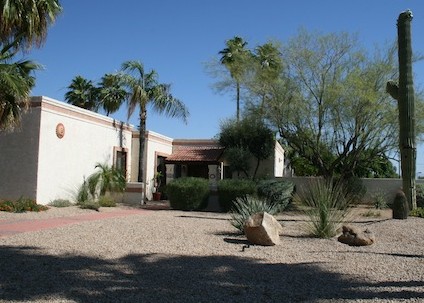 When we purchased this home, we had our work cut out for us. It is a 1979 Territorial style home with a flat roof (a foreign design to Hoosiers). Many of the interior items are the original and the exterior was; let's just say, it was in need of attention. Since we have been here we have painted, installed a new A/C and Furnace, Hot water heater, completely remodeled the pool and landscaping, replaced all appliances, changed out fixtures, replaced all ceiling fans with new fixtures………you get the picture. We have done a lot!
With all of these items completed, we should be ready to put up a For Sale sign, get it marketed and wait for the perfect buyer. But……not so fast. We have the most antiquated bathrooms, which need to be revamped, remodeled, renovated, whatever you want to call it. We have been getting estimates and the cost, oh my!
Should I do it? As a Realtor, I know a buyer will come through my door and start taking off the amount of the repairs needed and the amount they come up with will be a lot more than the cost to do the work. So, yes, we will do the updating.
It will take time and we will probably put the home on the market in January. It gives us a few more months to enjoy this home we love……we'll probably do one last hooray in January when the weather is outstanding in Arizona. Step One – We wait for the remodel to be completed……………..