Tis the Season
Posted by Paula Henry on Tuesday, December 9, 2008 at 8:40 PM
By Paula Henry / December 9, 2008
2 Comments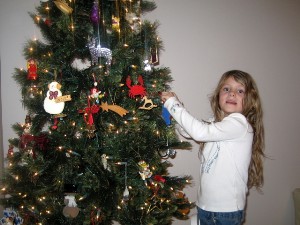 Nothing brings life to the Christmas season like a child's wonderment as the tree is put up, the lights strung and the ornaments hung. Nothing, that is, except this Mimi watching her grandchildren taking in the moment.
This is our first year in our new home, which made it special to have the whole family together to start the season.
This little one could not get enough of the thrill and excitement of having the chance to help decorate and play a bit of hide and seek. Of course all the ornaments ended up on the bottom half of the tree.
What fun we had – another memory created.