Too Little, Too Late
Posted by Paula Henry on Tuesday, October 16, 2007 at 6:34 PM
By Paula Henry / October 16, 2007
6 Comments
Tomorrow, her home will be up for bid at the Sheriff's Sale.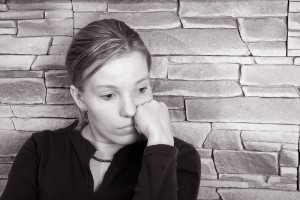 She is young, married and has three little children. She called me yesterday to ask if there was anything I could do for her. Her lender had offered to sell the home to her "short", except she couldn't get the financing. That's generally the case when you have not made your payments and she was eight months behind.
I explained there was nothing I could do unless the bank was still willing to allow a short sale, and advised her to seek legal counsel. I haven't heard back, so assume they will not allow her to try to short sale. This is a story we have become accustomed to hearing, yet still, as a Realtor, I felt helpless. I listened to her story about layoffs and trying to get back on track and wonder…………….if she wouldn't be better off letting the bank take the home back. It's not my decision and I wish her the best.
Something she said though, upset me! Her interest rate is 8.5% and she financed a little over two years ago. She has an adjustable rate which is now at 12%. I guess she could tell I was astonished and told me they tried to back out of the transaction, but their Realtor convinced them it would be okay and they could refinance before the two years were up. He said it would make him look bad if they backed out.
She understood she and her husband signed the loan documents and she was aware they made a mistake. Her sincerity was evident.
While I looked at her tax info, I seen they had not filed for their homestead exemption. I told her she didn't have them filed and she asked if that was why her taxes were so high. A $45,000 exemption on a $120,000 home is huge when it comes to taxes.
To her Realtor, What were you thinking? I can tell by the tax data, these people were tight. Who cares if it makes you look bad? If the loan is not a good loan for your client, you should care more about your client. As a Realtor, our obligation is to represent "the best interest" of our client, regardless of whether we get a paycheck. And, for pete's sake, send out a reminder for your client to file their homestead exemption. It doesn't take but a few seconds to phone or e-mail them.
I hope she finds a great place to rent for her and her family and gets back on her feet.
Find out more about short sales and your options when facing foreclosure.