Top Little League Programs in Indianapolis
Posted by Paula Henry on Sunday, July 13, 2014 at 11:00 AM
By Paula Henry / July 13, 2014
Comment
It's summer time, which means that it's prime baseball season! Parents everywhere are spending hours at the ball fields cheering on their little ones' teams. What's not to love? Kids get to learn camraderie and sportsmanship while parents revel in the growth of their children. (Can you tell that we love Little League here at Home to Indy?)
If you're new to the area, you might be wanting to get your children enrolled in a local baseball program here in Indianapolis. Well, look no further! We'll fill you in on everything you need to know. (If you're not in Indy, you can insert your zip code in this search engine to find Little League programs for your area.)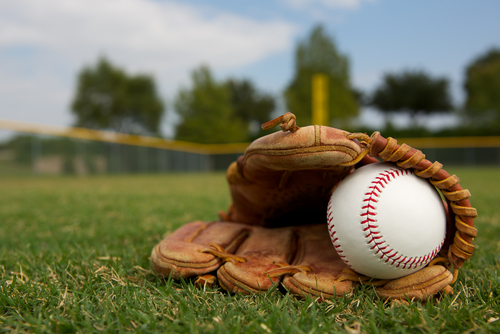 A little about Little League
According to Wikipedia, Little League baseball and softball dates all the way back to 1939 in Pennsylvania. Specific divisions are available for children ages 4-18. There's even a Little League World Series held every August! If you're interested in learning more, you can visit the Little League Museum in Pennsylvania.
Divisions
Little League has multiple divisions based on age. These are according to the Little League regulations, but they may vary according to your area:
Tee-Ball: This is for boys and girls, ages 4-5. Players hit a ball off of a "tee" at home plate.
Minor Leagues: The Minor Leagues are for children 7-11. It is often coaches pitching at the younger levels and players pitching at the higher levels.
9-10 Year Olds: This gives kids the opportunity to experience tournament competition up to the state level. Pitching distance is 46 feet.
Little League (or Major Division): Little League is for boys and girls ages 9-12. This series culminates with the Little League World Series. Pitching distance is 46 feet.
Little League Intermediate: This division is new, as of 2013. It's open to players 11-13, who are permitted to lead off and steal. Pitching distance is 50 feet.
Junior League: The Junior League is for 13-14 year olds. Pitching distance is 60 feet, 6 inches.
Senior League: 14-16 year olds play in the Senior League. Pitching distance is 60 feet, 6 inches.
Big League: The Big League is for 16-18 year olds. Pitching distance is 60 feet, 6 inches.
Local Leagues
Ben Davis Little League - The Ben Davis Little League program is a chartered member of Little League International in the 8th District. It currently boasts 19 teams and is bound by these borders.
Fall Creek Little League - Fall Creek boundaries include this area of town and are part of District 7.
Washington Township Little League (formerly the Westlane Delaware Trail Little League)- This program has served the township for over 60 years. Their boundaries are defined by this map, where you can also find out additional information.
Eagle Creek Little League - Eagle Creek has a similarly rich legacy which dates back 50 years. They are part of Dictrict 8 and have these boundaries.
Regardless of whether your kids play in Little League games, it's always a fun family activity to go out to the ball fields and watch teams play. Looking for more recommendations of children's activities? Give us a shout. We're no experts, but we certainly love Indianapolis and all that it has to offer!