Valentine's Day for the Romantically-Challenged on a Budget
Posted by Paula Henry on Thursday, January 29, 2015 at 10:30 AM
By Paula Henry / January 29, 2015
Comment
Valentine's Day is right around the corner. It may not be your favorite holiday if you're a bit romantically-challenged. It might be even more difficult if you're on a tight budget with the purchase of a recent home (or if you're saving up for a downpayment).
If hearts and Cupid aren't your thing - or a $75 bouquet of roses isn't in your budget - look no further. There are plenty of ways to say "I love you" in thoughtful ways without breaking the bank.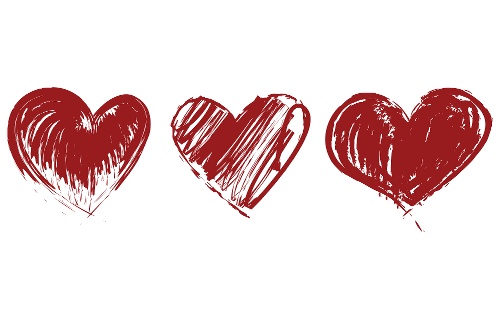 1. Tap into Your Inner Artist
Even if you're not Picasso, you can still be creative in artistic ways. Make a handmade card with some construction paper or design one in Word and print it out. If you have access to additional supplies, you could paint a picture of a romantic getaway you two took. Or do a chalk drawing of a vase of your spouse's favorite flowers. You could cut out words and images from magazines that remind you of your loved one and make a collage. If you're feeling especially crafty, make some origami hearts and place them around your home.
2. Create an Affirmation Box or Jar
Who doesn't love to hear how wonderful they are? Take a pad of sticky notes and write words of encouragement. You can include phrases like "I love ______ about you" or "I love that you____." Write 52 - enough for your spouse to read one a week. Put them in a decorative box or jar (wrap a random shoebox or decorate a washed spaghetti jar). It's a great way for your loved one to feel special year-round!
3. Prepare an Indoor Picnic
Gather some finger foods and/or make some appetizers. Pop open your favorite beverage. Spread out a blanket on the floor. Light some candles and play some music. Enjoy a romantic time of snacking and talking. If you need topic suggestions, try to remember your first 5 dates!
4. Put your Pen to Paper
They say a picture is worth a thousand words. Instead of taking/printing a picture, take a stab at crafting your words. Write a poem (rhyming or not), a haiku, or a sonnet. Pen a handwritten love note. If you want to plan in advance for next year, you could start a private blog that you keep throughout the year sharing fun memories and highlights of your year together.
5. Make a Treasure Hunt
Send your loved one on a journey around your home (or around our beloved city). Try to send your spouse to places or items that are reminiscent of your history together. At the end, you could have him/her find a love letter or your affirmation box or one of your artistic creations. For just a few dollars, you could upload photos to Walgreens or CVS and print a photo collage to put in a nice frame.
As you can tell, there are plenty of creative ways to say "I love you," even when you might be romantically challenged and on a budget.
Happy Valentine's Day from Home to Indy!