What to Know About Mold in Your Home
Posted by Paula Henry on Thursday, September 1, 2011 at 12:52 PM
By Paula Henry / September 1, 2011
7 Comments
Whether you are a homeowner or you are searching for a home, the last thing you want to find is mold in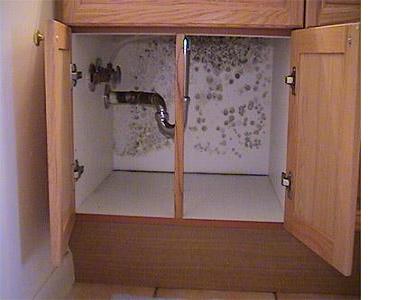 the home. After all, we have all heard horror stories about killer molds that are impossible to remove.
The good news is that this isn't the case with all molds and some can be easily removed and prevented. Still, in order to keep your home safe or to ensure you are purchasing a healthy home, it is important to learn more about home molds.
Since molds digest organic matter and produce spores in order to reproduce, they can be found in nearly every type of environment - and can be just as problematic regardless of whether found in an Indianapolis or Austin Texas home.
Nonetheless, molds are the happiest in a warm, humid environment.
Therefore, they are most commonly found in basements, bathrooms and other areas where humidity is high, or where excess moisture or water has accumulated and where warm moist air condenses on a cooler surface. Depending upon the type of mold, it may grow on wallpaper, wood, paints, ceiling tiles, sheet rock, carpet and insulation. Regardless of where it is found, the reality is that there is no way to completely remove all mold spores from a home.
Rather, the key is to control moisture and to control mold growth.
Identifying mold in a home is relatively easy. Aside from the musty odor they create, they have a very distinctive appearance. Those that are found in the home are generally found in clusters of small black specks or white thread-like growths. To control its growth, take the following steps:
-- Repair leaking roofs, plumbing fixtures and any other water leaks.
-- Provide warm air to all parts of the home by increasing air circulation and ventilation.
-- Install and use exhaust fans in kitchens, bathrooms and laundry rooms.
-- Ventilate attics and crawl spaces.
-- Clean and dry any materials that have become water damaged within 24 to 48 hours after the damage occurred.
-- Vacuum and clean the home on a regular basis.
If mold has already developed, you can clean small areas with special mold and mildew removal products. Be sure to protect yourself with gloves, goggles and breathing protection. Then, seal the area off, cover heat registers and ducts, cover your furniture and open your windows before cleaning.
If a large area has become affected by mold, it is better to leave the cleaning to a professional. Not only is this the safer option for your personal health, but it will also increase the chances of getting the mold properly removed.
About the Author - Eric Bramlett is co-owner and broker of One Source Realty, a boutique downtown Austin condos firm, and specializes in Steiner Ranch Austin homes for sale.