Where to Find the Best Running Trails in Indianapolis
Posted by Paula Henry on Thursday, August 21, 2014 at 10:30 AM
By Paula Henry / August 21, 2014
Comment
If you are a runner, then Indianapolis is a pretty great place to live, even though we may not always have the best weather for it. Runners abound here - in every age and stage of life. (I can't help but wonder if it's because we're home to the Indianapolis Mini-Marathon, which is the largest half-marathon in the nation!)
If you're new to the area and are searching for some running trails, you've come to the right spot. We're going to highlight for you where to find some of the best in Indianapolis.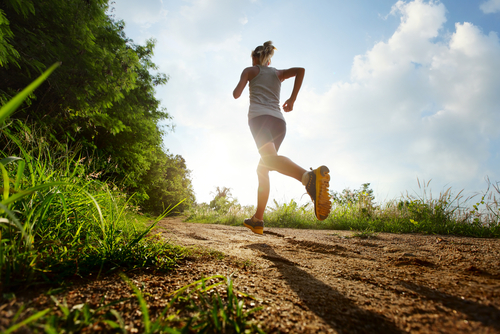 This converted railway path was completed in 2003 and is open from 5 a.m. to 9 p.m. This family-friendly path is smooth and easy to run, although you'll be dodging bikers and rollerbladers during busy times. Since the trail goes through the heart of Carmel, it's easy to stop and enjoy a bite at local restaurants like Bazbeaux Pizza or Bub's Burgers.
If you prefer trail running to asphalt, try the Central Canal Towpath. This trail intersects the Monon Trail at its eastern end. The most popular (and best maintained) segment is between 52nd Street and Michigan Road. You'll see lots of wildlife on a Central Canal Towpath run—ducks and geese for sure, and maybe even deer, foxes, muskrats, or turtles.
For more trail-running action, try Eagle Creek. There's a charge for admission, but the park is large and well-kept, so it's definitely worth it. You'll find both road and dirt courses here. 5K, 8K, and 10K road courses are clearly marked, as are several miles of dirt trails. While much of the park is flat, it also includes some gentle hills. Check out the park's hours before you visit, since they change at different times of the year.
For a smaller, more intimate running experience, try the Fall Creek Trail. This asphalt path runs alongside Fall Creek and is less than three miles in length, stretching from 43rd Street to just beyond Emerson and 56th Street. Because of its short length and the shade provided by large trees, it's popular with families and runners alike. .
This fort, located just northeast of Indianapolis in Lawrence, was first established as a military installation in 1903. It has since been converted into a state park, complete with fishing spots, a history museum, and plenty of jogging trails. The trails range from easy to moderate and generally are 1-2 miles in length. You can get a map of the trails at the park entrance to make it easy to plan your route. Note: because it's a state park, expect to pay around $7 per car to visit.
The Canal and Zoo Loop
Want a tour of downtown Indy while you run? Then the Zoo Loop is for you. You can choose to do a 3.3 mile or 5 mile run around popular attractions like the White River Parkway, Canal Overlook, IUPUI, and, of course, the Indianapolis Zoo.
(Source: IndyRunners, http://www.indyrunners.org/view-content.aspx?sectionID=24)