Why your Zestimate doesn't add up
Posted by Paula Henry on Thursday, July 10, 2014 at 11:00 AM
By Paula Henry / July 10, 2014
Comment
Everything you see on the internet must be true, right? Wrong. I can't tell you the number of times that my clients will reference something that they read on a real estate website only to be shocked when they find out that it's not true. This is especially true when it comes to Zestimates.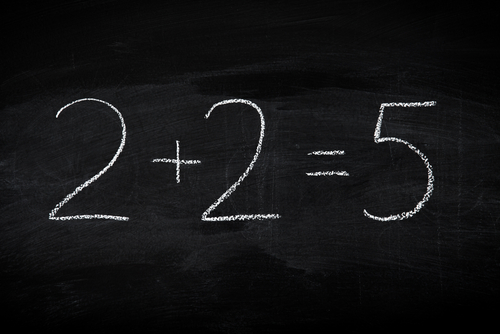 What is a Zestimate?
A Zestimate is an estimated market value for an individual home from the ever popular real estate website Zillow. It utilizes a home's sales price, sales history, tax assessments, and square footage into consideration to come up with a value based on comparable homes.
On their website, Zillow claims that Zestimates are "a starting point in determining a home's value and not an official appraisal." Unfortunately, some people who are eager to sell their homes will take it as the gospel truth.
Why Zestimates aren't accurate
Don't get us wrong, getting a Zestimate isn't an entirely bad place to start. But I wouldn't recommend using them for anything other than just that - a place to begin - because, sadly, it's not reliable or accurate in most cases.
Although Zestimate may provide an accurate home value for some homes, it may be off by a large amount for other homes. Past sales history isn't always a reliable predictor of a home's value. The real estate market can be very volatile as we saw with the housing boom (economic bubble) of 2000 and its subsequent bust a few years later. Tax assessments may be inaccurate as some homes may not have been assessed in years. The Zestimate also doesn't take into account all of the housing features and upgrades for each home, such as a recent kitchen remodel.
It doesn't add up
A home is only worth as much as the Indianapolis real estate market (home buyers) is willing to pay. That market derives value from other "like" properties or what's known as "sold comparables." (These are homes that have sold recently that are similar in characteristics and location.)
If you type in an Indianapolis (or surrounding area) address to check the Zestimate, a value will pop out within a matter of seconds. Think about it for a moment: How is it that Zillow was able to evaluate a property's value so quickly when billion dollar lenders and banks still insist on the 'ol human appraiser approach?
Zillow doesn't have all the information
Zillow, Trulia, and other popular real estate sites only have about 80% of the homes for sale listed that they include in their calcuations. This means that they're not even including 20% of the market in their estimates. Do you want to trust a figure that is missing nearly a quarter of the data?
Real Estate is appraised by choosing reasonably similar sold comparable properties and assigning the specific characteristics of the subject home. Adjustments are made to the sold price. Then and only then is an average price derived from at least 3 sold comparables in most cases. If Zillow could employ this algorithm into their Zestimate, they would have an unrivaled real estate market value estimation tool on their hands. But, unfortunately, they don't.
Bottom line: There are elements to a property that cannot be automated. Upgrades and subtle differences are nearly impossible to differentiate unless you are at or in the location physically. You need a human being there to truly evaluate the premesis.
If you insist on using Zillow's Zestimate feature, take the outcome with a grain of salt. Otherwise, you might be disappointed when your appraiser delivers their final report.