Your Next Home Program from Indiana Housing
Posted by Paula Henry on Wednesday, June 8, 2011 at 6:40 PM
By Paula Henry / June 8, 2011
7 Comments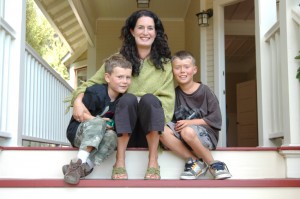 Indiana Housing has been instrumental in providing no downpayment loan programs for first time home buyers. They now offer a loan program for home buyers who are moving up or buying their next home, aptly named the 'Next Home' program.
Many home sellers today are faced with breaking even after the sell of their home and do not have the additional funds to put a down payment on their next home. The new program from Indiana Housing offers up to 4% toward down payment and closing costs. So a home buyer can buy their next home with no money down.
Highlights of the program:
4% given to home buyer (borrower) to be used toward down payment, closing costs or pre-paids.
Seller can contribute up to 6% toward buyers closing costs and pre-paids.
Income limits are higher
No acquisition or purchase price limit
No third party inspections
No home buyer counseling classes
Guidelines of the program:
Minimum 650 credit score
FHA loans only
Income limits
0.125% of loan amount upfront fee payable to Indiana Housing
There are quite a few differences between the first time home buyer program and the Next Home program. The most significant are the income and repayment of the down payment portion. Both programs require a second loan at zero interest for the down payment portion. The loan for first time home buyer's has to be repaid when the home is sold. With the Next Home program, the loan is forgiven after two years.
The income guidelines for first time buyers is set by Indiana Housing guidelines and the Next Home uses FHA guidelines. A family of four, buying their next home in Indianapolis, using this program can have a household income up to $85,875.00. Good news is, first time home buyers can also use the Next Home program, allowing a higher income first time buyer to take advantage of lower upfront costs.This is a pilot program and Indiana Housing uses specific lenders for their programs.
If you would like to know more about qualifying, contact us today @ 317-731-2319